Dinosaur exhibition - Lokschuppen, Rosenheim - Bavaria, Germany (4th July 2009)
I have visited the dinosaur exhibition and it was really amazing to see all the fossils and skeletons of the dinosaurs.
Below you'll get an im impression of the exhibition; I've put some good shots online - in an internet friendly resolution.
It will definitely
not
replace a
live
visit of the exhibition itself!
Additional information about the exhibition can be found here:
Official website
If there are any complaints
MAIL ME FIRST!
: support [ at ] dark-matrix.net
I really do not want to have anything to do with lawyers just for showing pictures I took in my free time!
Thank you!
Yours sincerly,
R. Liemmukda
Bonus picture (this is not the full movie, I just made a few shots from it):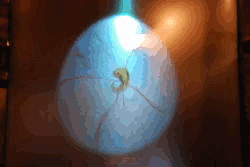 But now enjoy the pictures! (click for the big picture)